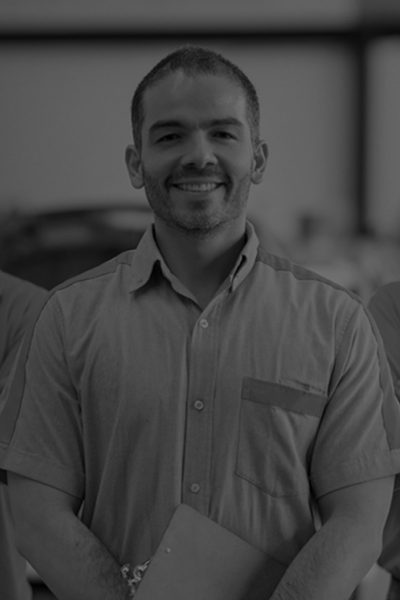 Driving with the right tyre for summer will provide you better all round performance in the warmer months, delivering high grip in wet and dry conditions. At HiQ we have all you need to know about Summer tyres.
What Are Summer Tyres?
Summer tyres are designed to provide excellent performance when the temperature sits above 7°C during the warmer months of the year. Summer tyres are also sometimes known as performance tyres as they're made with a specific tread compound which gives them high levels of grip on wet and dry roads. This type of tread blend ensures the tyre holds its shape when you're driving on hot roads, it also keeps rolling resistance to a minimum so you can easily maintain a consistent speed.
Fitting your car with the right summer tyres will provide you better all-round performance in the warmer months.
Can Summer Tyres be Used All Year?
It's not recommended to use summer tyres all year round because every change in season brings a change in driving conditions. Summer tyres just aren't built for winter as the cold weather causes the tyres to stiffen and massively increases the chance of the tyre completely failing.
Some European countries make it a legal requirement to have winter tyres fitted, however in the UK there's no legislation enforcing this. To get the best performance from your tyres you should change them according to the season so they perform their best on the road, but if you're looking for a set of tyres to use all year round then consider all-season tyres.
What's the Difference between Summer and Winter Tyres?
There are some big differences in driving conditions when it comes to the summer and winter months, and one of those differences is the change in temperature. Hot temperatures can cause the air in your tyres to expand and that can result in a tyre blowout, whereas the colder weather tends to deflate your tyres. So, how are summer and winter tyres made differently to deal with these different driving conditions?
Summer Tyres
Summer tyres are made from a hard rubber compound which softens in milder temperatures so the tyre can adapt to dry and wet road conditions.
The rubber compound begins to harden and can become brittle in temperatures below 7°C.
Summer tyres have fewer tiny grooves (also known as sipes) than winter tyres which are specially designed to minimise aquaplaning.
They tend to have a simple block-shape pattern that provides a large footprint on the road, ensuring excellent handling and reducing braking distance.
Winter Tyres
Winter tyres stay supple in temperatures below 7°C thanks to the higher natural rubber content. The softer tyres mean it's easier for them to interlock with the road surface, improving grip and handling.
These tyres also have plenty of sipes in their tread blocks which are used to prevent aquaplaning. These sipes also provide optimal grip in snow, slush and ice.
Winter tyres have a deep tread pattern that provides a cavity for snow, this allows the snow caught in the tyre to grip to the snow on the road.
What's the Difference between Summer and All-Season Tyres?
All-season tyres are designed to perform well in wet and dry conditions, and to provide some traction in snowy conditions. They have moderate tread depths and rubber compounds designed to provide longer tread life than summer tyres.
Although all-season tyres perform well in warm weather, they may not offer the same grip and handling as summer tyres because they need to be able to perform in lighter winter conditions too. All-season tyres offer a blend of summer and winter performance and are a good option for moderate driving conditions.
Can You Mix Summer, Winter or All-Season Tyres?
No, you should never mix summer, winter and all-season tyres. Once your car is driving and turning around corners, it relies on all four tyres evenly. And if all four tyres aren't the same and aren't working in sync together, you'll create an imbalance in grip and traction and that will increase the chances of you losing control of your car.
If you're changing your tyres to fit the season then make sure you fit the same tyres to all four wheels.
How to Store Summer Tyres
You may ask whether changing your tyres with the seasons means you've got to dispose of them each time, but that's definitely not the case. If you haven't got the space to store your summer tyres at home then some HiQ centres offer 'tyre hotels' to store your tyres over winter.
If you've got the space to store them at home then you can absolutely do that following a few guidelines. Just make sure they're stored somewhere clean, dark and dry as outlined in our summer tyre storage advice.
Which Summer Tyres to Choose?
When it comes to buying summer tyres, there are a few things you need to look out for. You want tyres that are incredibly fuel efficient, have unbeatable dry handling and have a short braking distance on wet and dry roads.
Goodyear's EfficientGrip Performance 2 is a summer tyre that ticks all those boxes, which is why it's the Auto Express Tyre Test Winner 2020. They're made with larger ribs in the centre of the tyre which delivers superior handling and improved stability on corners.
Additional FAQs
Although there is no regulation on tyre fitments in the UK for winter months, it is important to recognize and consider the potential dangers of driving on summer tyres in winter.
As temperatures fall below 7 degrees, summer tyre compounds begin to stiffen resulting in reduced traction, posing not only a risk to you as the driver, but also the sustainability and condition of the tyre itself. Evidence of increased wear cause by colder conditions can include cracks and chips along the sidewall and tread block compromising overall performance and saftey.
Keep yourself safe; always consider your tyre choice!
Summer tyres usually contain a much stiffer compound versus a winter alternative and is optimised to work at temperatures in excess of 7 degrees. A stiffer compound and less aggressive tread pattern result in lower friction, improving fuel efficiency and reducing the number of trips to the petrol pump.