Quick and easy mobile tyre fitting
direct to u
MOBILE TYRE FITTING SERVICES
Packed schedule, WFH or just on the go? With HiQ to U, mobile tyre fitting is now easier than ever. We have every tyre to fit your needs. And rest assured, we can fit all makes and models of vehicles.

Plus, with HiQ to U, you don't miss out on quality. On top of fast fit mobile tyres, get the top brands on your doorstep. Our range includes everything from Goodyear and Continental to Michelin and Dunlop. Scroll down to see the full list.

If you live anywhere between Birmingham and Coventry, just book an appointment with our new next day mobile tyre fitting service and we'll come directly to you - Forget our garage, we'll come to yours!
Next Day mobile tyre fitting
So, how does HiQ to U work? It's simple. We're available 7am to 7pm Monday to Friday and 8:30am to 12:30pm on Sundays. You simply decide what three-hour time slot works best for you, and we will arrive within that. Plus, with 30 post codes in Birmingham and Coventry, we cover a wide area. Work, at home or round a friend's house? We'll come to you, wherever you are. Convenience, flexibility and freedom. That's what the best mobile tyre fitting service can give you.
Available 7am - 7pm Monday to Friday & 8:30am - 12:30pm Saturdays.

Choose the 3-hour time slot that best suits you.

Next day fitting available for weekday bookings.

We come to you, wherever you are.

Serving the Birmingham & Coventry area*
Find out if your area is covered
Go!
How to book mobile tyre fitting

from HiQ to U

How do you book mobile tyre fittings? It couldn't be easier. You simply book it online, here on HiQ to U. Simply enter your location and vehicle registration to see if your area is covered. Currently that's Birmingham and Coventry. You can find a detailed map and full list of postcodes below. Once you've done that, you simply enter your vehicle registration and fitment information and choose what tyres you want. Then choose the time slot that best suits you, plus a location for us to come to, and then you're good to go!
Monday: 07:00 - 19:00
Tuesday: 07:00 - 19:00
Wednesday: 07:00 - 19:00
Thursday: 07:00 - 19:00
Friday: 07:00 - 19:00
Saturday: 08:30 - 12:30
Sunday: Closed
Mobile fitting services
4x4 tyres

All season tyres

Car tyres

Mobile tyre fitting

Next day mobile tyre fitting

Original equipment (OE) tyres

Run on flat (ROF) tyres

Summer tyres

SUV tyres

TPMS

Van tyres
Just some of the vehicle manufacturer marques that we serve
We supply and fit tyres for every car marque marketed in the UK including cars, vans , 4x4's and SUVs.
Alfa Romeo tyres

Citröen tyres

Fiat tyres

Honda tyres

Hyundai tyres

Mazda tyres

Renault tyres

Škoda tyres

Subaru tyres

Suzuki tyres

Tesla tyres

Volvo tyres
Top tyre brands on your doorstep
We believe in the best, so we choose our brands carefully and only accredit them if they meet our HiQ standards.
Your Area covered
Take a look at the locations below to find your local HiQ to U.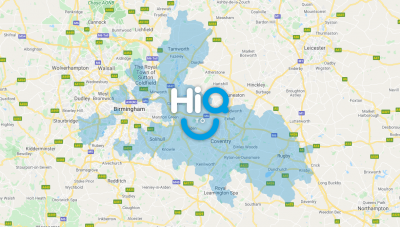 H
i

Q2U FAQ

s

your questions answered
Yes. Next day mobile tyre fitting is available on all weekday bookings, 7am until 7pm.
To book mobile tyre fitting, input your relevant vehicle and location details at the top of this page. If we serve your area, we will show you all available services. Then, simply select the tyre of your choice and choose the time and date that best suits you.
To provide you with the best mobile tyre fitting experience, it should take between 25-40 minutes per tyre. However, there is no set time with different vehicles having different requirements.
Yes, where possible you should ensure all the tyres on your vehicle are of the same pattern and tread depth. This will ensure there are no inconsistencies with the quality of your drive.
No, same day tyre fitting is currently unavailable. However, we do offer next day fitting Monday to Friday.
No, our hours are 7am to 7pm Monday to Friday and 8:30am to 12:30pm Saturday's.
Do You Provide Mobile Tyre Fitting for Lorries or HGVs?
Yes. Whichever location you choose - whether that be at home or work - you will be required to meet our mobile tyre fitting technician.
No. Currently, we only offer a tyre fitting service.