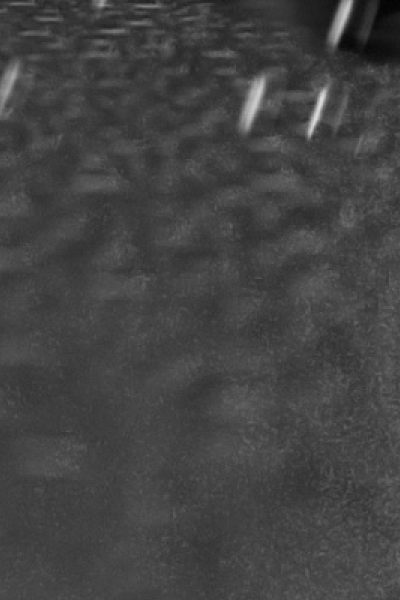 Sava
Free Accidental Tyre Damage Warranty
Your HiQ Centre stocks products that use the most advanced manufacturing technologies to ensure the tyre products offered are of the highest standard.

In order to guarantee that motorists get the most out of Sava tyres purchased from a HiQ Centre, we are delighted to offer an optional 'Free Accidental Tyre Damage Warranty' with every Sava tyre purchased.*

Once the tyre purchase has been made and the box below has been stamped by your participating HiQ Centre, you will have peace of mind knowing that your Sava tyres will be fully covered with the HiQ Centre Free Accidental Tyre Damage Warranty.
If any of your Sava tyres purchased through HiQ Centre are damaged beyond repair, then the defective tyre will be replaced and you will only be charged for the proportion of the tread that you have already used. (*See terms and conditions).
Contact your local HiQ Centre should you wish to make a claim.
Your HiQ Centre will validate your claim by checking your warranty and that the nature of your claim is valid. You will need to provide your original HiQ sales invoice and completed warranty leaflet provided to you from your HiQ centre visit. Your HiQ Centre will then be able to calculate your entitled percentage allowance, if the tyre complies with the terms and conditions.
Although tyres are road-legal to 1.6mm, HiQ always recommend replacement at 3.0mm in order to maintain optimum drive performance and safety, therefore the first 3.0mm of tread is not counted.
Your HiQ Centre will measure the remaining legal tread on your tyre. The tread will be measured in the middle and on the edges of the tyre to ensure an accurate and consistent reading. If any measurements on the tyre are below 3.0mm, no credit will be given.
The decision of the HiQ Centre is final. By looking at the corresponding discount table you can see how the amount of remaining legal tread is converted to a percentage claim allowance. This allowance is then redeemed as a percentage discount against the current selling price of your new replacement Goodyear tyre. The terms of this warranty require that the replacement tyre fitted is the same size as the original and is a Goodyear tyre. Your old warranty leaflet along with the damaged tyre will be retained by the HiQ centre and a new warranty leaflet will be issued to cover the new tyre.
You cannot make a claim under this warranty if you wish to switch to another tyre brand. However, if your HiQ Franchise Centre believes that your tyre may have failed due to a manufacturing fault rather than due to accidental damage, they will be more than happy to send it back to the manufacturer through the official tyre industry adjudication process.
Only after the adjudication process has been completed and a manufacturing fault found, will a percentage allowance be made.
This allowance will still be based on the remaining legal tread on the tyre. You can then use this allowance to affect a discount against any replacement tyre brand you choose to purchase. The manufacturer's decision will be final.
| REMAINING USABLE TREAD DEPTH CAR/4X4 | DISCOUNT |
| --- | --- |
| 6.5mm up to 7.5mm | 90% |
| 5.0mm up to 6.5mm | 70% |
| 4.0mm up to 5.0mm | 50% |
| 3.0mm up to 4.0mm | 20% |
Damage sustained through competition use
Acts of vandalism or theft
Damage due to the poor fitting or removal of a wheel and/or tyre
Acts of God, fire, accident damage or ensuing problems
Problems resulting from not following prescribed tyre inflation pressures
The use of defective and/or unsuitable wheels
Loads exceeding prescribed limits as set by the vehicle manufacturer
Towing trailers of a weight and/or size in excess of vehicle specifications
Deterioration caused by prolonged contact with acids, solvents, hydrocarbons or mineral oils
Wear caused as result of mechanical defect in the vehicle
This list is non exhaustive and could include other exclusions
*HiQ Centre is a business or Centre operated under Franchise by Goodyear Tyres UK Limited. Any HiQ partners, online as HiQ Online partners or HiQ Fleet Service partners are not covered by this agreement or warranty.
Find participating H

i

Q centres
Additional Terms and Conditions
Please see terms and conditions below.
At the time of a warranty claim, the tyre must still be legal and have minimum of 3.0mm tread across the full width of the tyre.
If a punctured tyre can be safely repaired the guarantee cannot be invoked. This guarantee does not apply to tyres that have been maliciously damaged.
The tyre must have been balanced and had a new valve fitted at the time of purchase.
This warranty does not cover excessive or uneven wear caused by mechanical defects. We strongly advise that the wheel alignment is checked at the time of purchase and regularly thereafter, as this is the primary cause of excessive or uneven tyre wear. The HiQ Franchise Centre's decision is final.
This warranty applies to the purchase of Sava car and 4x4 tyres. It expressly excludes vans, cabs, taxis and fleet contract vehicles.
The warranty only covers tyres that are not repairable in-store, in-store repairs are chargeable.
The warranty discount percentage is calculated against the tyre price only, the cost of replacement tyre fitting, new valve and re-balancing are chargeable.
This warranty is only applicable to Sava tyres and can only be used against the purchase of a replacement Sava tyre, no cash equivalent payments will be made.
Some of our top

Sava

tyre picks