Register your interest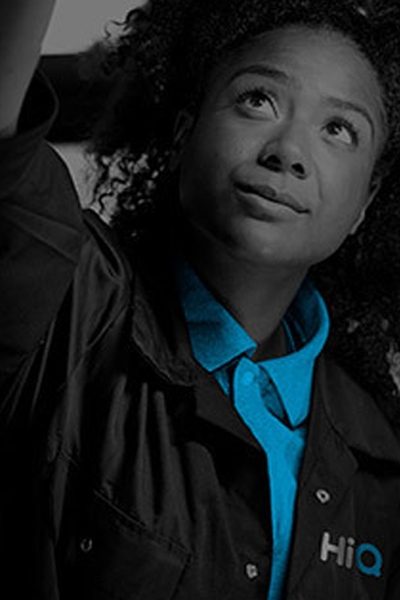 Whatever sector you work in, find out how H

i

Q can help you flourish
The UK's tyre and fast fit franchise sector is set to be worth over £28 billion, with growing opportunities for anyone entering the market, so there's never been a better time to join.
There's been a record number of vehicle registrations in the last five years and the market is expected to continue to grow. With more cars on the road, a key area of opportunity lies in all vehicles fitted with tyres 17" or above. Larger rim sizes mean greater margin opportunities. As more and more vehicles demand replacement for this size of tyre, the aftermarket sector supports hundreds of thousands of jobs and contributes billions of pounds to the economy year on year. There is also expected growth in Electric and Hybrid vehicles, driving demand for specialist technicians.
A successful business franchise offers entrepreneurs the opportunity to run their own business with a strong brand, a proven record of success, training and development programmes, marketing support, and more. HiQ have hundreds of opportunities for big and small businesses, so why not join a national network of businesses backed by Goodyear?
A HiQ franchise means working for yourself, not by yourself. From day one, you become part of a proven business model in an exciting and lucrative industry. You'll be the proud owner of a business with exclusive territories, exciting expansion plans in an established market. Your customers get all the benefits of a local family-run business backed by a global brand, delivering excellent service and value they can trust.
We'll support you every step of the way, providing you with all the resources and expertise you need to succeed.
OUR VISION AND VALUES
Trust

Convenience

Expertise

Customer experience

Value
Professional accreditation
Our franchise programme
Partnered by Goodyear
Powerful Partner. Powerful Brand.
As one of the largest tyre companies in the world, Goodyear is both recognised and respected by motorists across the globe.
Their brand, vision, products and innovations have been shaped over 120 years with an award winning portfolio of products, services and brands. You will be joining a retail network of over +3,500 across Europe backed by a global innovator with global brand equity.
H

i

Q Brand
It's not just our branding that sets HiQ apart. Our brand vision, values and promises do too. They are as important to our customers as they are to us. They shape who we are, our brand promises, and our vision for the future. Customers are in charge. They're demanding a seamless customer experience, from online to offline, with on-demand convenience, trust and value. All of which your HiQ franchise delivers.
Business consultancy
Dedicated business consultant
Business development support
OPERATIONS & PLANNING SUPPORT & CONSULTANCY
KEEPING YOU UP-TO-SPEED WITH THE MARKET
SOUND ADVICE OR JUST A SOUNDING BOARD, YOU'RE NEVER ALONE
Create demand & marketing
We offer a best in industry full service marketing programme to support your business growth.
National Marketing, Digital & Media
Local Marketing Model (LMM)
Campaigns & promotions calendar
Centre sales & aftersales support
Business development and support
We offer a wide range of support programmes and tools to support you and to drive your business forward from H&S consultancy to employment law and purchasing, property and growth.
Training
Our franchisees come from all walks of life. Some are running business or have started businesses before, some have not. Some are from an automotive background, for others it's a new challenge. What they all have in common is a passion for the HiQ brand. We support our Franchisees with a portfolio of training including programme and systems training, business and operational capability building through to product and service training and legislation and compliance.
Retail Systems/CRM
We offer a proprietary POS fully integrated cloud based ERP point of sale system.
Everything from customer relationship management with front and back office modules, our cloud-based system integrates point of sale and business and tax accountancy and is digital tax enabled and GDPR compliant.

These are our brand values. They set us apart from other businesses, and keep customers coming back again and again.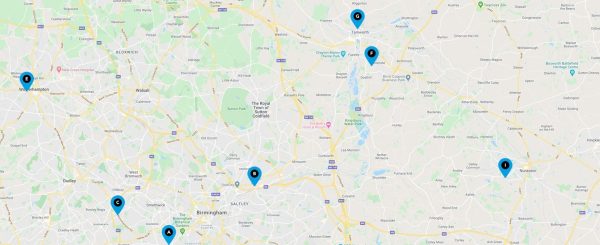 can you start the first H

i

Q business in these locations?
We've got plenty of exciting opportunities nationwide – could you be the next to join the HiQ family? Take a look at just some of our currently open locations...
Aberdeen City
Aberdeenshire
Amber Valley
Angus
Antrim
Armagh City
Ashford
Aylesbury
Barnsley
Basingstoke
Birmingham
Bridgend
Broadland
Bromsgrove
Buckingham
Calderdale
Cannock Chase
Central Bedfordshire
Charnwood
Chelmsford
Cheshire
Cheshire East
Chester
Clackmannanshire
Colchester
Corby
Crawley
Daventry
Derby
Dudley
Dundee City
East Cambridgeshire
East Hertfordshire
East Renfrewshire
East Riding of Yorkshire
East Staffordshire
Epping Forest
Erewash
Falkirk
Fife
Glasgow City
Gloucester
Halton
Hambleton
Harlow
Hart
Hartlepool
Heath
Huntingdonshire
Kilmarnock
Kirklees
Lichfield
Lisburn
Loughborough
Luton
Maidenhead
Mid Sussex
Milton Keynes
Newark
Newcastle upon Tyne
Newtownabbey
North Kesteven
North Lanarkshire
North Warwickshire
Northumberland
Peterborough
Rhondda Cynon Taf
Rushmoor
Selby
Slough
Solihull
South Ayrshire
South Derbyshire
South Holland
South Kesteven
South Lanarkshire
South Staffordshire
St. Helens
Stafford
Stirling
Stockton-on-Tees
Stroud
Surrey
Swindon
Thurrock
Uttlesford
Vale of Glamorgan
Walsall
Warrington
West Lothian
West Suffolk
West Warwick
Wigan
Wiltshire
Windsor
Wokingham
Wychavon
Wycombe
Wyre Forest
Register your interest
What do our franchisees have to say about working with us?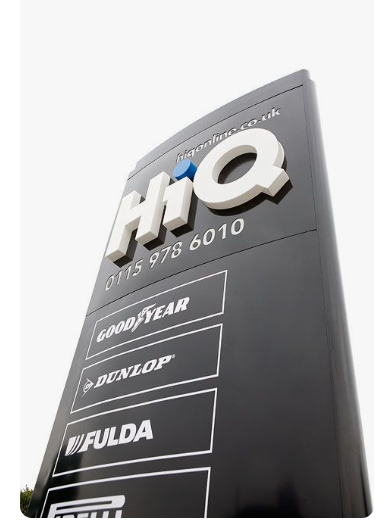 "I like HiQ because it's backed by Goodyear, one of the best tyre companies in the world. As a franchisee you make your own decisions but it's great to always have Goodyear to help you achieve your aims."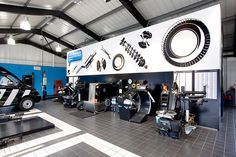 "I love being part of a national brand. There's great motivation to continually improve our working practices, marketing and operating procedures in order to maximise opportunities. The backup and support from HiQ Marketing Services is of a very high standard. Add to that Autodata, MOT & service reminders, HiQ Online Microsite, DVLA lookup, parts catalogue...I can go on & on. All this included in the franchise fee with a lot more to come."
"HiQ has a good distinctive brand, giving a small franchise the potential to grow and be a large player in the market. I believe franchising brings a certain kudos, helping to elevate our company's status and perception to our customers and the general public"
Backed by Goodyear
Goodyear is one of the world's most recognised brands. They've been developing, manufacturing, marketing, and distributing tyres in almost every country around the world for over 120 years. With over a century of expertise and innovation in and every Goodyear tyre on the market, Goodyear is renowned for safety and performance. From family car, to first cars, to the first tyre on the moon, no other name commands the respect of Goodyear. Why not find out more about how working with HiQ and Goodyear can help get your business booming?
The benefits of franchising with Goodyear:

Join a retail network of +3,500 across Europe

Ongoing investment to support world class retail programme
Preferential business terms and remuneration programme
World class portfolio of products, services and brands
Accreditation to both Goodyear and Dunlop Approved Dealer status

Global brand equity
Wide brand appeal to all types of motorists
Trusted relationships with vehicle manufacturers
Dedicated systems and business development support
Proven business models for the retail and fleet sectors

interested? Get in touch with H

i

Q HQ
Talk to HiQ headquarters or your nearest centre.