Why Run on Flat tyres?
Run on flat tyres are designed with reinforced sidewalls to provide an excellent defence against punctures. With run on flat tyres fitted to your car, even if you suffer a puncture you can continue to drive for at least 50 miles at up to 50mph. This should give you plenty time to get home or to visit a tyre dealer.
And because you can continue driving with a puncture, you won't need to carry a spare tyre in case of emergencies. That means you'll never be in a situation where you need to change a tyre on the side of a road. And as a bonus, you should even have some extra room in the boot.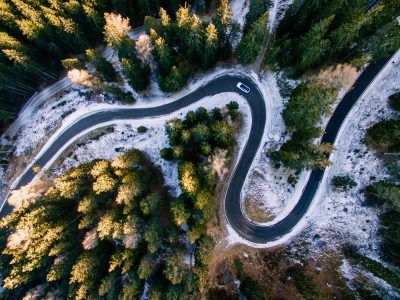 If you aren't sure whether you have run flat tyres on your car currently, there is a couple of ways to find out. For instance, some tyre manufactures will include a specific symbol on the tyre sidewall. Goodyear include the acronym RoF on tyres built with their Run on Flat™ technology. And if your car is fitted with TPMS, you will also have run flat tyres fitted to your car. After all, the TPMS is needed to measure the tyre pressure of your run flats. If your tyre pressure starts to drop, your TPMS will let you know that you might have a puncture.
Our range of Run on Flat tyres
Browse our range of run on flat tyres and find the right fit for your car. Choose from leading brands such as Goodyear, Dunlop and Michelin.