Key Vehicle Components
The MOT test looks at a number of key vehicle components, which depending on the condition of those components, could add up to a fail or a pass. However, the test does not cover the overall condition of the engine, the clutch or the gearbox.
Check out which vehicle components are checked by clicking the dots below.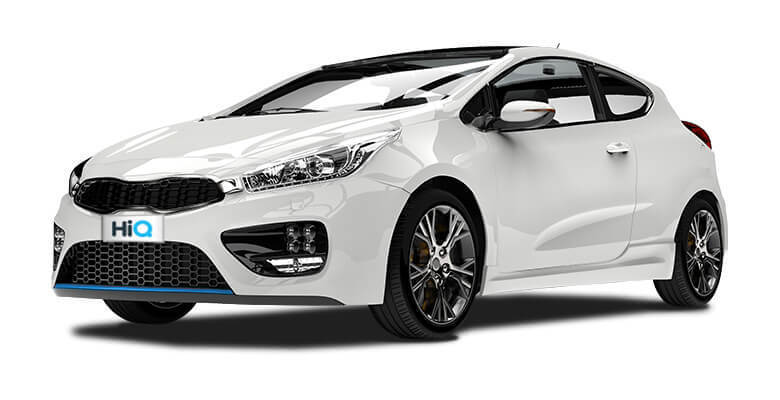 Tyres, Wheels & TPMs
Brakes

Body/Vehicle Structure and general items


Electrical Wiring and battery

Fuel system
Exhaust system
Exhaust emissions

Lights: front, rear, indicators

Windscreen
Wipers and washers
If you'd like to know more about how you can make sure you're ready for you MOT test, take a look at How to prepare for an MOT.
You don't want to miss anything! Here's the full list of what gets checked:
Tyres, Wheels & TPMs
Brakes & Horn
Reg plate
Bonnet & Mirrors
Seats & Seat belt System
Steering & Suspension
Windscreen, Wipers & Washers
Electrical Wiring & Battery
Tow bar, Boot & Tailgate
Fuel System, Exhaust System, Exhaust Emissions
Doors, Body/Vehicle Structure & General Items
Lights, Front, Rear and Indicators

Everything that gets tested by HiQ during an MOT is in line with the DVSA's MOT inspection manual, which explains in more detail:
Every item that is tested
How the MOT Tester will check each component
Example reasons why components can be failed