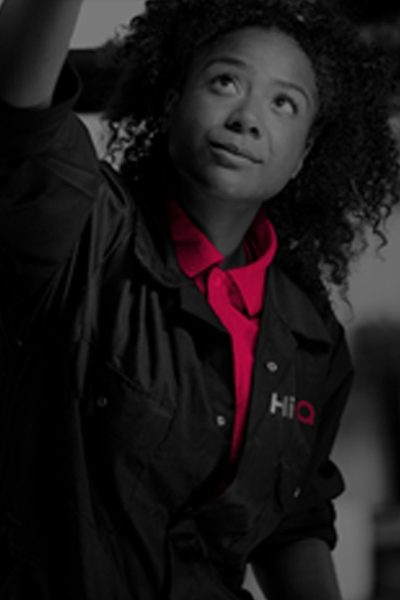 We're proud to support
Breast Cancer Now offer support, information and community to families affected by breast cancer.
A big thank you to everyone who has helped us raise over £120,000 to date for this inspirational charity. That's an incredible figure, but we're not stopping there.
From cake sales to the three peaks challenge, everyone is getting stuck in to help HiQ hit a £150,000 target.
You can help the HiQ network raise money for Breast Cancer Now, visit your local HiQ Centre or donate via JustGiving. For care, support and information from the charity, call them free on 0808 800 6000.
Every penny counts
Here's how Breast Cancer Now are using the money we have raised to support families affected by breast cancer:
World class research
By funding almost 340 of the brightest minds in breast cancer research, Breast Cancer Now is discovering how we can prevent, save lives and live well with breast cancer. Giving us the power to drive forward on a global stage.
Investment
To date, Breast Cancer Now has already invested £230 million in breast cancer research – and is not about to stop. Right now, they're funding around 80 cutting-edge projects across the UK worth just over £26 million.
Creating change
Breast Cancer Research is determined to make sure anyone affected by breast cancer gets the best possible treatment and care. They're working side-by-side with hospitals and their patients to improve breast cancer services.
Campaigns
With one heart and one voice, locally and nationally, their network of change-makers is acting now to tackle the biggest challenges that stand in the way of creating a future where everyone with breast cancer lives – and is supported to live well.
How can you help us hit £150,000?
£5

could give people with breast cancer the vital answers they need right now by funding five invaluable information resources.

£12

could help maintain their supportive online community and allow people with breast cancer to feel less isolated.

£55

could help a younger woman with breast cancer feel less isolated by attending a residential course with expert information, support and a space to connect with others under 45 with the same diagnosis.

£285

could give a woman with breast cancer somewhere to turn after her treatment through Breast Cancer Care's Moving Forward courses.

£450

could help 15 people with breast cancer get the support they need by calling the specialist nurses and trained experts on Breast Cancer Care's free confidential Helpline.
£127,592.19 of our target £150,000
&pound1,000
&pound10,000
&pound20,000
&pound30,000
&pound40,000
&pound50,000
&pound60,000
&pound70,000
&pound80,000
&pound90,000
&pound100,000
&pound110,000
&pound120,000
&pound130,000
&pound140,000
Donate