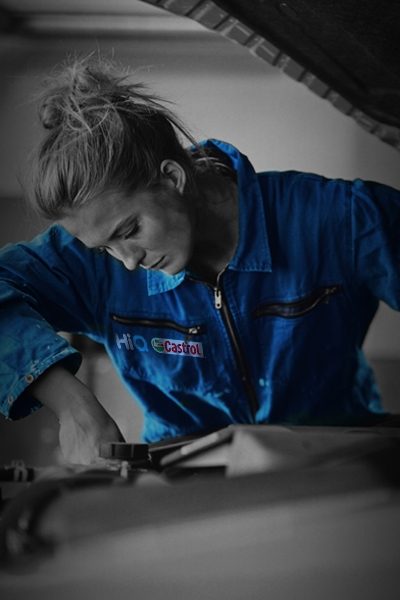 Engine Warranty Programme
One Castrol Oil Change. One Years Engine Warranty. Zero Worries.
With expertise in engine lubrication for over 120 years, Castrol are confident in the quality of their engine oils. No compromises. The warranty is available to HiQ & Castrol Henley customers who have had their car oil changed with selected Castrol EDGE, MAGNATEC or GTX products.
Rest assured that your engine is covered between servicing with Castrol Engine Warranty.
After your service simply complete the Castrol Engine Warranty registration form to receive a free 12 month engine warranty cover from Castrol*.
*Terms and conditions apply. Ask in centre for details.
Oil changed with selected Castrol EDGE, Castrol MAGNATEC or Castrol GTX products at HiQ & Castrol Henley within the last seven days.
A petrol or diesel vehicle which has been driven for less than 150,000 miles and is under 12 years old
A privately owned passenger car or light commercial vehicle
Please refer to the terms and conditions for full eligibility details.