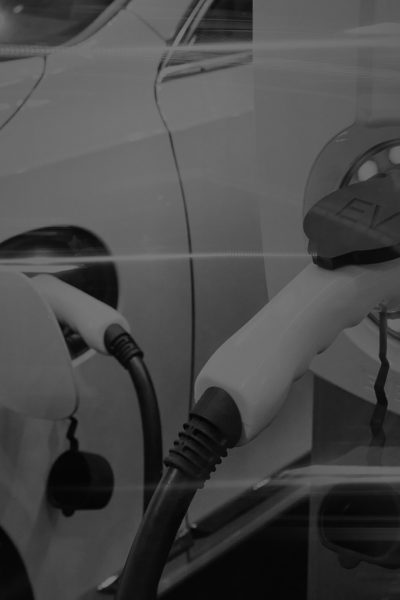 Electric Car Tyres
Do Electric Cars Need Special Tyres?
Yes, electric car tyres differ from conventional car tyres in a few ways. They are designed to withstand more weight than conventional tyres and extend your driving range. They are also designed to reduce road noise as much as possible. We'll go into each one of these key differences in more detail in this article.
What's the Difference Between Electric Car Tyres and Conventional Tyres?
Electric Car Tyres Withstand more Weight

Electric vehicles are much heavier than conventional vehicles due to their battery packs. This will present a challenge to your tyres, which will need to hold up all that weight on the road. It's particularly important that the tyres are still able to perform well with this increased weight too. This includes minimising braking distances and providing excellent handling.

The increased weight also means electric car tyres must be more durable. With more weight, tyre tread wear could increase, meaning you'd be replacing your tyres more regularly. This is also combined with the instant torque from electric vehicles, putting more pressure on your tyre tread when you accelerate. Electric car tyres are therefore designed with enhanced durability in mind.

Electric Tyres are Designed to Extend the Driving Range

By now, you're likely to have heard of range anxiety: the fear that your car will have insufficient range to reach its destination. It's a concern for all types of electric vehicles, and that's why it's important that electric car tyres are designed to extend the driving range of the vehicle as much as possible.

Extending the driving range can be accomplished by adapting the tyre's compound or structure and enhancing the aerodynamics of the sidewall. For example, Goodyear has developed Low Rolling Resistance technologies to reduce energy consumption and extend the driving range.

Electric Car Tyres are Designed to Reduce Road Noise

Electric vehicles are much quieter on the roads than conventional vehicles. This is because they lack an internal combustion engine, which makes a lot of noise. This presents a problem for tyre manufacturers, as electric vehicle drivers become more aware of the noise created by their tyres on the road.

Electric car tyres are therefore designed to reduce as much outside tyre noise as possible. For example, Dunlop has developed Noise Shield Technology to reduce tyre noise. The EU tyre label also includes a noise rating measure, so keep an eye out for that when you're looking for new tyres.
Advantages of Electric Car Tyres
The key advantages of choosing electric car tyres for your electric vehicle are:
Extending the driving range of the vehicle
Reducing energy consumption with low rolling resistance
Reducing the noise from outside the vehicle for a more comfortable ride
Increasing the durability of the tyres to cope with the increased weight of an electric vehicle
Reducing braking distances with optimum grip
Choosing Tyres for Electric Cars
So, when it comes to choosing tyres for electric cars, what choices do you have?
A good place to start is looking for the Original Equipment (OE) tyres that your car was fitted with. Tyre manufacturers are working with vehicle manufacturers very closely to ensure that electric cars have suitable tyres fitted as OE. For example, half of Goodyear's OE tyre developments in Europe are now for electric vehicles and hybrids.
Beyond looking for OE tyres, you can search for new tyres using your vehicle registration or fitment information on the HiQ homepage. Your local HiQ centre will then be able to fit your tyres for you. We also offer Payment Assist tyres to help you spread the cost.
Don't forget to look for a tyre exclusively designed for an electric car; this will ensure the tyre will be able to deal with all the challenges electric vehicles present. You can browse tyres here from premium brands including Goodyear, Dunlop, Continental, Michelin, and Bridgestone.
You'll also need to think about seasonality when searching for new tyres for your electric car. Gary Thomson from HiQ Tyres & Autocare Warmley (Bristol) comments: "just like for any other vehicle, you need to consider whether or not you need specialist winter tyres or all season tyres. We're fitting more and more all season tyres these days, which are designed to perform well in wintry conditions as well as warmer weather in summer. Due to our rather mild climate in the UK, where we can experience all four seasons in one day, all season tyres are a good investment."
Electric Car Tyre Maintenance
Much like conventional tyres, looking after your electric car tyres is vitally important. The following checklist is a useful guide, or read more about tyre maintenance here.
Check the correct pressures against the manufacturer's recommendations as given in the vehicle Handbook. Adjust pressures as necessary
Clean dirt from valves and fit valve caps all round
Remove stones and other foreign objects from treads
Have the steering alignment checked if front tyres show signs of excessive or uneven wear
Examine brakes if tyres show signs of wear through wheel locking
Have front wheels and tyres balanced if there are signs of vibration, wheel wobble or patchy tyre wear