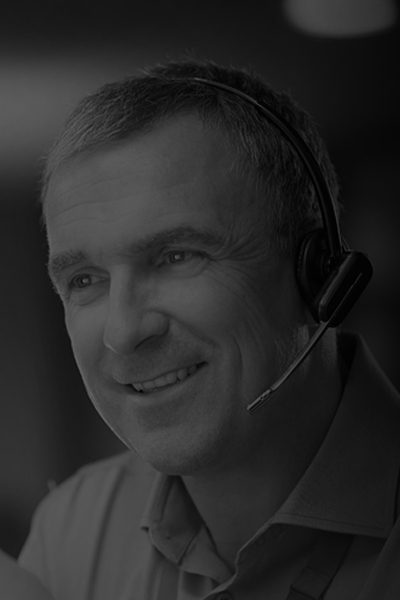 Payment Assist Tyres - A helping Hand from HiQ

Sometimes costs can creep up on us unexpectedly. That's why we provide Payment Assist at many of our centres to help you spread the cost.
Here at HiQ, we want to make sure you and your car are always 100% safe on the roads. If an unexpected cost for a part or service surprises you, and you can't cover the price in one payment, many of our centres can help you spread the cost into installments to ensure you can keep safe on the road and keep your finances in check.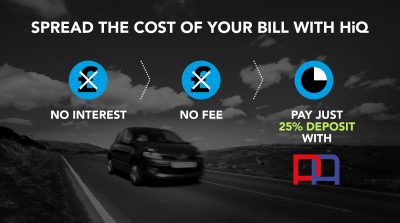 Here's how it works
It's common to find unexpected problems during routine servicing, which can be stressful if your budget is tight. We want to make sure you're able to cover the costs to ensure your vehicle is in tip-top shape.
Unlike most finance schemes, we won't charge you any interest or fees, and we won't charge you a premium to use the Payment Assist service. You will pay exactly the amount charged as if you paid in one go. Simply pay chunks of your bill in equal monthly installments, until the original amount is covered. See below for the breakdown:
Original bill: £400. Total paid: £400. No fees and no interest.
Contact your local centre to book your service or find the right tyre for you today.
Payment Assist is only available at selected centres. Look for the Payment Assist icon under your local centre's offered services to see if it is available.
We want to make sure you and your car are comfortable, both financially and on the road. Why not get rolling, and contact your local HiQ centre to book a service? We'll be here if you need us.
Need some extra support?
Find your nearest HiQ centre by using our handy location tool below and book in a service. We'll find the answers you're looking for whilst you enjoy a lovely cuppa. Simply enter your city or postcode below.
Get the same great service and expert advice in over 100 locations across the UK.