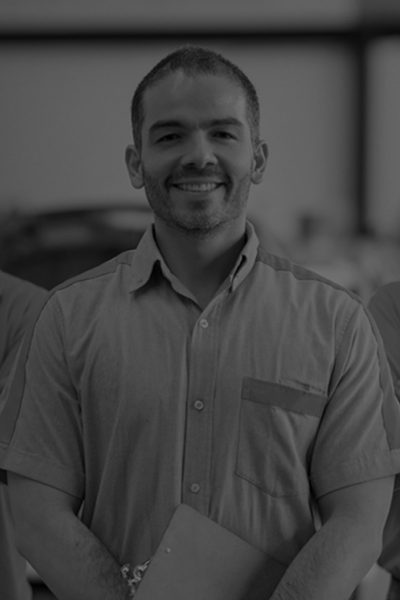 What you need to know about Winter Tyres
The tyres fitted to most cars as standard are actually summer tyres and are not specifically designed to cope with those wet, snowy, foggy, icy conditions.
What Are Winter Tyres?
Winter tyres are designed for use in winter driving conditions. They offer an optimal driving performance in temperatures below 7°C and provide excellent grip on wet, icy and snowy roads.
Do You Need Winter Tyres?
Unlike in some areas of Europe, there are no laws enforcing winter tyre use in the UK. However, it's not just about snow and ice when it comes to winter tyres, a simple drop in temperature below 7°C can affect tyre performance dramatically.
Fitting your vehicle with winter tyres can offer:
Greater resistance to slipping and sliding on wet and slushy roads (greater aquaplaning resistance).
Shorter stopping distances on ice, snow and wet roads.
No loss of performance or comfort in normal conditions.
Compliant with the most stringent European legislation should you need to take your car abroad.
Which Winter Tyres to Choose?
When it comes to choosing a new set of winter tyres for your car these two are the real front-runners.
Goodyear UltraGrip Performance – The UltraGrip Performance has been chosen as Original Equipment by car manufacturers like Audi, BMW and Renault. The tyres are designed with hydrodynamic grooves that help channel water away from the tyre surface to reduce the risk of aquaplaning. This design also improves traction on melting snow so you've got high handling performance and excellent grip in all winter driving conditions.
Dunlop Winter Sport 5 – The Winter Sport 5 by Dunlop is favoured by Audi, BMW and Mercedes. The tyre is made with innovative angled sipes and deeper grooves in the tyre tread, so it offers supreme grip on slippery surfaces and enhanced performance on snow-covered roads.

When to Fit Winter Tyres
There's no specific date to switch to winter tyres. They're normally fitted when the temperature drops below 7°C which tends to happen around November in the UK. So, if you already know how to store your tyres properly you can make the switch from summer to winter tyres when the temperature drops. Your winter tyres will provide improved performance in colder driving conditions until the weather warms up around March time, and then you can switch back to summer tyres.
How Long do Winter Tyres Last?
Manufacturers say that winter tyres should last around 5 seasons or 25,000-30,000 miles if you use them appropriately. If you run winter tyres when intended, the average set of winter tyres should last just as long as a set of summer tyres. However, if you run winter tyres during the summer then you'll greatly reduce their lifespan as the tread wears out quicker.
How do Winter Tyres Work?
Winter tyres are designed with wide, deep tread grooves that handle snow and water a lot better than summer tyres. The wide tread pattern contains lots of thin slits across the surface of the tyre, also known as sipes, that help prevent ice or packed snow building-up so your tyre gets as much grip as possible.
Goodyear UltraGrip Performance+ tyres are designed with a traction protect technology that reduces +braking distances and improves grip on snow and ice. They're made with a particular compound mixture that leads to improved rubber elasticity at low temperatures.
Benefits of Winter Tyres
Flexible material – winter tyres are made from a material that maintains flexibility when the temperature drops below 7°C. It's important to note that your tyres won't only be affected by the rain or snow in winter, but simply colder temperatures. Winter tyres will maintain optimum grip and traction at low temperatures, providing you with better handling and safer braking capabilities.
Braking distances - in harsh conditions, winter tyres are extremely effective at braking. At just 18mph a car with conventional tyres will take an extra 11 metres to stop, which is the length of a double decker bus.
Strong traction – extra cuts in tyre tread called sipes provide more efficient grip on wintry roads. The sipes are especially good at dispersing water, snow and ice that builds up in your tyre tread.
Cost effective – it might seem counter-intuitive to invest in an extra set of tyres if you're concerned about the cost. But if you're a regular driver, your summer tyres will wear out a lot quicker in winter. A set of good quality tyres for both winter and summer will provide better safety and performance for longer than two sets of poorer quality summer tyres.
Aquaplaning prevention – the sipes and deeper grooves in winter tyres help to disperse more water and at a faster rate than summer or all-season tyres. This means you're less likely to aquaplane on dangerous standing water after heavy rainfall.
How Much are Winter Tyres?
As with all tyres, there's premium and budget options available and the cost is outweighed by extending the life of your tyres. A set of good quality tyres for both winter and summer will provide better safety and performance for longer than two sets of poorer quality summer tyres.
If you drive regularly, your summer tyres will wear out a lot quicker in winter. This means you'll be in the market for new tyres a lot sooner than you otherwise would have been if you switched to winter tyres in the colder months. It's also important to remember that when a summer tyre loses its elasticity in the cold temperatures, the rubber may crack. If the damage is severe enough, you'll need a new set of tyres there and then.
What's the Difference Between Winter & Summer Tyres?
One of the biggest differences between summer and winter, as well as the driving conditions, is the change in temperature. Cold weather tends to deflate your tyres, whereas hot temperatures can cause the air in your tyres to expand which can result in a blowout.
Summer tyres are made with a hard rubber compound that softens in milder temperatures to allow the tyre to adapt to wet and dry driving conditions. They have fewer sipes than winter tyres and tend to have a simple block-shape pattern tread that provides contact to the road surface.
Winter tyres have a higher natural rubber content which helps the tyres stay supple in colder temperatures. They have plenty of sipes in their tread to provide optimal grip in snow, ice and water.
Are All Season Tyres as Good as Winter Tyres?
Winter tyres are specifically designed to perform their best in winter conditions. Of course, all-season tyres work much better in wintery conditions than summer tyres but they're just not as good as winter tyres. If you don't want to swap between summer and winter tyres you can always opt for all-season tyres. Goodyear's Vector 4Seasons Gen-3 tyres provide excellent performance in wet, dry and snowy conditions so they're an ideal all-season tyre. They're designed with a large amount of sipes in the centre of the tread to provide better grip on snow.
Winter Driving Tips
Whether or not you decide to go for winter tyres, there is some advice that you can follow to ensure that you stay safe on the roads in cold conditions:
Reduce speed and avoid harsh braking and acceleration on wet surfaces.
When driving at low speeds, use second gear (as opposed to first) to avoid spinning.
To slow your car, shift down a gear and use engine braking. If you do need to apply the brakes, do so gently.
When starting off or going up-hill, use a higher gear to avoid spinning.
If you have a set of winter tyres, we advise that you visit your local fitter to get them fitted and balanced properly on your car to ensure you have safe journeys throughout winter.
Winter Driving Abroad
Recommended to fit winter tyres
Winter tyres are not mandatory, however the use of Winter equipment like Winter chains or spikes are required on specific roads.
Recommended to fit winter tyres
Snow tyres are not compulsory but vehicles not equipped to travel through snow and which impede traffic are liable to a fine.

Recommended to fit winter tyres
From 15th October to 15th April vehicles must be equipped with cold weather tyres or snow chains in the Val d'Aosta area.
Mandatory to fit winter tyres
Winter tyres, marked M+S (with or without spikes/studs), with a tread depth of at least 3mm are compulsory from 1 December until 31 March for Swedish registered vehicles and trailers and also for foreign registered vehicles.
Mandatory to fit winter tyres
Germany has recently (4 December 2010) introduced new regulations requiring all passenger cars and motorbikes including vehicles from foreign countries to be fitted with winter tyres or all season tyres on all axles when conditions are wintry. Winter tyres (or 'all season' tyres) should bear the mark M&S or the snowflake symbol on the side wall.
Recommended to fit winter tyres
Winter tyres are recommended when driving in Andorra and snow chains must be used when road conditions or signs indicate on at least two drive wheels. Only use snow chains when there is sufficient snow covering - a fine may be imposed if damage is caused to the road surface.

Recommended to fit winter tyres
Norwegian law requires "tyres with sufficient grip" and at least 3mm tread. The Scandinavian Tire & Rim Organization (STRO) recommends fitting winter tyres for Winter driving.
Mandatory to fit winter tyres
From 1 December to the end of February (in practice from November to April) unless otherwise indicated by road signs. Tyres must be marked M&S on the sidewall. Spiked/studded tyres may be used from 1 November to the first Monday after Easter.
Mandatory to fit winter tyres

All vehicles driving on snow covered roads must have winter tyres (or all-season tyres marked M&S/mud and snow) during the winter season (from 1 November to 15 April) and if roads have a covering of snow, slush or ice outside these dates. Tyres must have a minimum tread depth of 4mm.
Mandatory to fit winter tyres
Winter tyres are compulsory in:
Estonia (December 1st- April 1st),

Lithuania (November 10th - April 1st),

Latvia (December 1st - February 29th) and
Slovakia (November 15th - March 31st).
Recommended to fit winter tyres
At present there is no cold weather tyre legislation in the UK, however the average temperature in the UK from October 2009 to March 2010 was 2.5°C, and there were 149* days below 7°C. Fitting winter tyres when the temperature is under 7°C is recommended. Please see 7 key reasons for the benefits of using winter tyres.