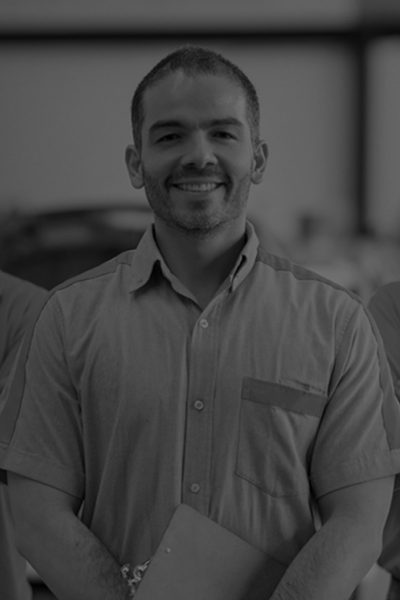 What you need to know about Winter Tyres
The tyres fitted to most cars as standard are actually summer tyres and are not specifically designed to cope with those wet, snowy, foggy, icy conditions.
Winter tyres provide excellent grip and short braking distances on; wet roads, slush, snow, ice (uphill and downhill). Whilst also maintaining, braking, accelerating & cornering – at all temperatures significantly lower than in summer months
HiQ Hint
Switching to winter tyres from October to March gives you improved driving performance when the temperature falls to 7deg and below. Winter tyres provide shorter braking distances on icy, snowy and wet roads.
Do I need winter tyres in the UK?
Although there is no law in the UK surrounding winter tyres, we suggest that winter tyres are fitted between October and March – this is when the temperature is most likely below 7deg. They will give improved performance in these conditions as well as a whole host of other lovely stuff that you can read below;
Greater resistance to uncontrollably slipping and sliding on wet and slushy roads (Greater aquaplaning resistance)
Shorter stopping distances on ice, snow and wet roads
No loss of performance or comfort in normal conditions
Compliant with the most stringent European legislation should you need to take your car abroad
HiQ Hint
Just look for the snowflake
The perception is that winter tyres are only beneficial in the snow. Modern rubber compound technology and advances in tread pattern design mean that Winter tyres also provide greater safety benefits on cold and damp roads.
The UK can experience winters as cold as -15deg and summers as hot as +32deg – given this massive variance in temperature, it is unreasonable to expect one type of tyre to provide consistently high levels of safety.
Watch out, we're about to get technical!
Between October and March, we experience temperatures below 7deg in the UK – in these weather conditions Winter tyres are in their element. The tread compound in a winter tyre contains more natural rubber which minimizes the hardening effect of the compound giving you extra grip in cold, wet and icy conditions.
With winter tyres, the key technology differences that allow them to perform better in cold weather conditions are;
Type and composition of tread compounds used
Special sipe technologies
Shape and content of the contact patch
Distinctive tread design
The tyre label is not designed to give you this information as the performance parameters it tests against are not the parameters that a Winter Tyre is designed to meet. Our HiQ Tyre Experts are happy to help you out in this area though just pop in and see us!
Winter driving abroad
Recommended to fit winter tyres
Winter tyres are not mandatory, however the use of Winter equipment like Winter chains or spikes are required on specific roads.
Recommended to fit winter tyres
Snow tyres are not compulsory but vehicles not equipped to travel through snow and which impede traffic are liable to a fine.

Recommended to fit winter tyres
From 15th October to 15th April vehicles must be equipped with cold weather tyres or snow chains in the Val d'Aosta area.
Mandatory to fit winter tyres
Winter tyres, marked M+S (with or without spikes/studs), with a tread depth of at least 3mm are compulsory from 1 December until 31 March for Swedish registered vehicles and trailers and also for foreign registered vehicles.
Mandatory to fit winter tyres
Germany has recently (4 December 2010) introduced new regulations requiring all passenger cars and motorbikes including vehicles from foreign countries to be fitted with winter tyres or all season tyres on all axles when conditions are wintry. Winter tyres (or 'all season' tyres) should bear the mark M&S or the snowflake symbol on the side wall.
Recommended to fit winter tyres
Winter tyres are recommended when driving in Andorra and snow chains must be used when road conditions or signs indicate on at least two drive wheels. Only use snow chains when there is sufficient snow covering - a fine may be imposed if damage is caused to the road surface.

Recommended to fit winter tyres
Norwegian law requires "tyres with sufficient grip" and at least 3mm tread. The Scandinavian Tire & Rim Organization (STRO) recommends fitting winter tyres for Winter driving.
Mandatory to fit winter tyres
From 1 December to the end of February (in practice from November to April) unless otherwise indicated by road signs. Tyres must be marked M&S on the sidewall. Spiked/studded tyres may be used from 1 November to the first Monday after Easter.
Mandatory to fit winter tyres

All vehicles driving on snow covered roads must have winter tyres (or all-season tyres marked M&S/mud and snow) during the winter season (from 1 November to 15 April) and if roads have a covering of snow, slush or ice outside these dates. Tyres must have a minimum tread depth of 4mm.
Mandatory to fit winter tyres
Winter tyres are compulsory in:
Estonia (December 1st- April 1st),

Lithuania (November 10th - April 1st),

Latvia (December 1st - February 29th) and
Slovakia (November 15th - March 31st).
Recommended to fit winter tyres
At present there is no cold weather tyre legislation in the UK, however the average temperature in the UK from October 2009 to March 2010 was 2.5°C, and there were 149* days below 7°C. Fitting winter tyres when the temperature is under 7°C is recommended. Please see 7 key reasons for the benefits of using winter tyres.