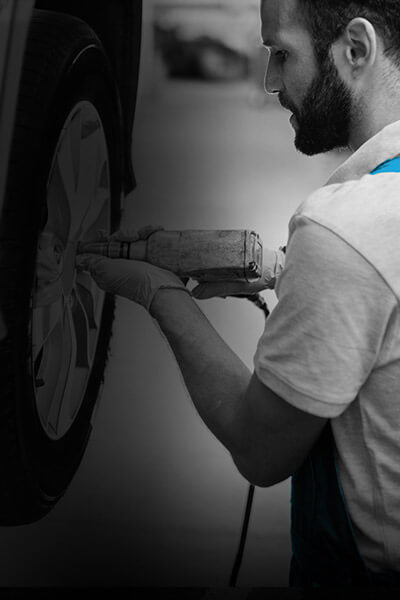 Parts & Servicing made simple at HiQ Cardiff
Wheel alignment at H
i

Q Tyres & Autocare Cardiff
A wheel alignment service will ensure your vehicle's handling on the road is safe. Not only that, but it will also maximise the life of your tyres by preventing uneven tyre wear and maximise your fuel efficiency.
At your local HiQ Tyres & Autocare centre, our expert technicians will provide a reliable and friendly wheel alignment service whenever you need it.
And when do you need a wheel alignment service? Well, if you ever notice your vehicle pulls slightly to one side, or your tyres are starting to wear unevenly, the chances are that your wheels are misaligned. We recommend you should consider a wheel alignment service every 12 months or 12,000 miles.
Your wheels could become misaligned simply be clipping a curb or driving over a pot-hole. If you're not sure, our friendly team will be happy to check your wheels against your manufacturer's specifications for you.